Step By Step Installation for Windows
Here are step by step installation EndNotes for Windows

Step 1: Download your preferred version of EndNote from here:
For Windows
. (recommended version X20

)
There is some user getting an error during launching their Microsoft Word indicating unable to load an add-in.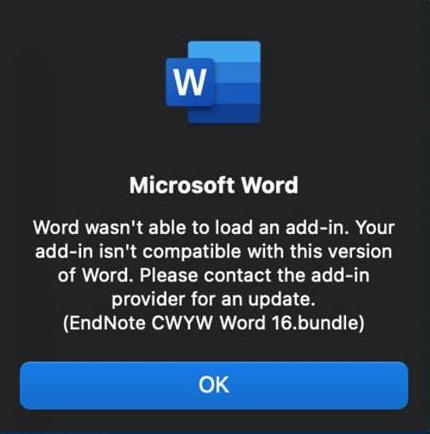 The workaround is to open Word with Rosetta.
Install Rosetta
Run this command line in terminal


/usr/sbin/softwareupdate --install-rosetta --agree-to-license

Open Word with Resetta

Quit EndNote and Word
Open Finder > Application folder
Right click Word icon > General tab >
Tick Open using Rosetta



Open Microsoft Word, to check the previous error message.