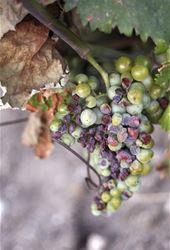 Review of Plant Pathology (RoPP) is a fully searchable abstracts database of internationally published research. Review of Plant Pathology provides the latest information on plant pathogenic fungi, viruses, bacteria, phytoplasmas and spiroplasmas, including pathogen biology from genetics to geographical distributions. The production, control and toxigenic effects of mycotoxins are also covered.
Derived from CAB Abstracts, the original applied life sciences database, Review of Plant Pathology covers all aspects of plant diseases and disease control, as well as the current research on fungicides, including the environmental impacts of fungicide residues and fungicide tolerance.
Each week RoPP delivers all the new highly targeted, searchable summaries covering key English and foreign language journal articles, reports, conferences and books about plant pathology. Over 18,000 records are added to the database each year.
Review of Plant Pathology includes a fully searchable backfile to 1972. Over 400,000 research summaries bring a wealth of current and seminal research on plant pathology to your fingertips!