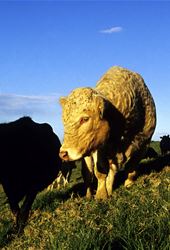 Grasslands and Forage Abstracts is a fully searchable abstracts database. It provides access to the latest research on grasslands and forage, from natural grasslands to cultivated fodder crops, from physiology to ecology, and from production to utilization.
Derived from CAB Abstracts, the applied life sciences database, coverage includes the agronomy (including forage conservation), crop biology, chemical composition and nutritive value of grasses, forage legumes, fodder crops and browse; the management and ecology of grasslands, rangelands, heathlands, tundra and wetlands; Biodiversity and multifunctional use of grasslands; grazing behaviour, liveweight gain, intake and forage digestibility for domestic and wild animals; poisonous plants; Land reclamation, revegetation, and vegetation used for soil and water conservation.
Each week, Grasslands and Forage Abstracts delivers all the new highly targeted, searchable summaries covering key English and non-English language journal articles, reports, conferences and books about Grasslands and Forage.
The database includes a fully searchable backfile to 1971. With over 255,000 research summaries and over 12,000 records added to the database each year, Grasslands and Forage Abstracts brings a wealth of current and seminal research in grasslands and forage to your fingertips!
Grasslands and Forage Abstracts is also available in print, delivered monthly.