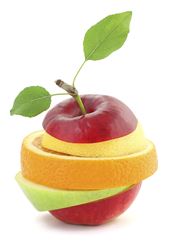 Nutrition Abstracts and Reviews Series A (NARA) is a fully searchable abstract database covering the latest information on all issues related to food and health – from food composition and safety to obesity, parenteral nutrition and allergies. Taken from CAB Abstracts, it includes all papers relevant to human nutrition selected from more than 4,500 academic journals (including all the core nutrition journals), books, reports and conferences published worldwide.
NARA is updated weekly online, delivering, on average, 750 searchable summaries covering key English and non-English language publications, reports, theses, conferences and books.
The database includes a fully searchable backfile of over 793,000 abstracts from 1973 onwards, with over 34,000 new records added each year, bringing a wealth of current and seminal research in nutrition to your fingertips!
Created and indexed by subject specialists, NARA provides access to these abstracts alongside comprehensive indexing, classification codes, taxonomies, thesauri and other data mining functionalities.
700-800 selected abstracts from NARA are also available in print monthly with author, subject and serial cited indexes.