These are additional functions that you'll get after login
My Profile
Information about your library profile.
Items Checked out
List of your currently on-loan item
Recommendations
Fine Logs
Change Password
Donation
Search History
Show Cart
FAQs
Inter-Library Loan
RSS Links
Login History
Books can be reserved when it was online by other members. On loan, the item can be renewed online or physically (at the library counter) before it is due.
However, another member can make a reservation to borrow the same book.
This will prohibit current members from renewing the book and need to return to the library. A message regarding item reserve will appear during the renewal process. Failure to return the book after the due will impose a library late return fine.
Step to make a reservation are:
Step 1:
Login to OPAC
Step 2: Search book with OPAC.
Step 3: Check the Item Status for holding information in Copy Detail. Only issued items can be reserved.
Step 4: Click the Reserve button on the left.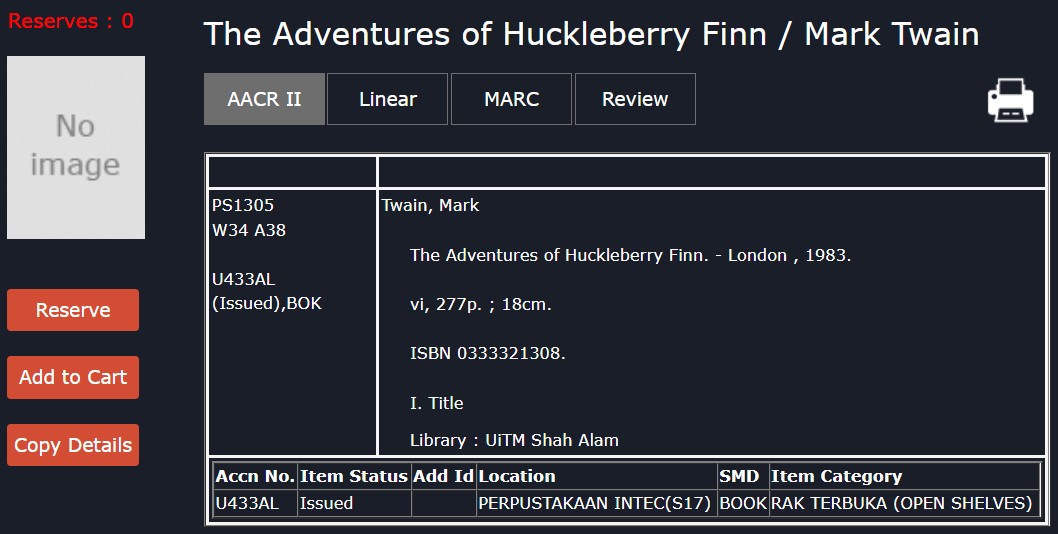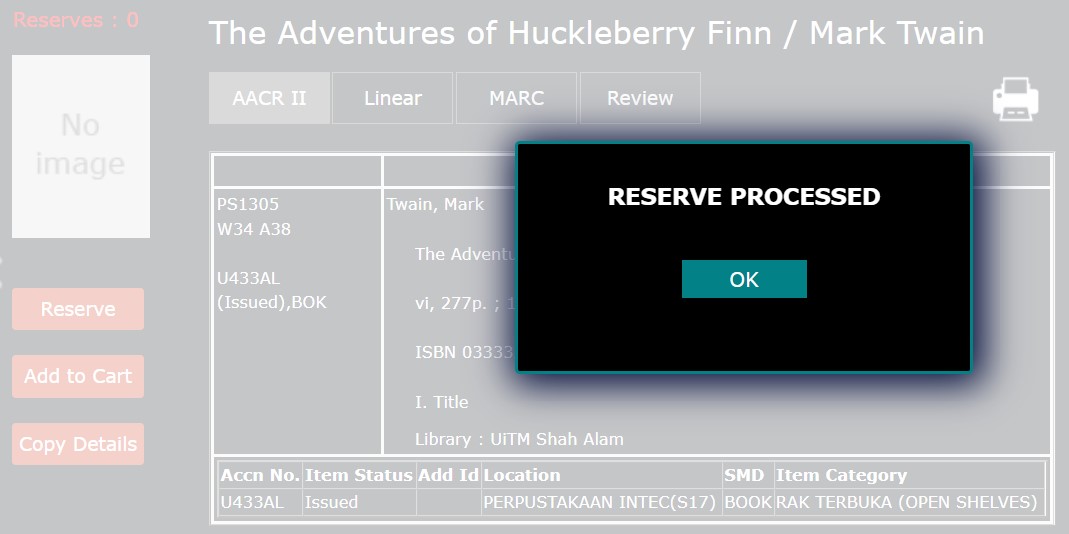 Reserve items also can be done from the search result page.

An indicator will appear at the top of searched item showing the number of people who reserve the item.

You can check all items reserved under your account in OPAC (login required) on the menu My Account > Reserve.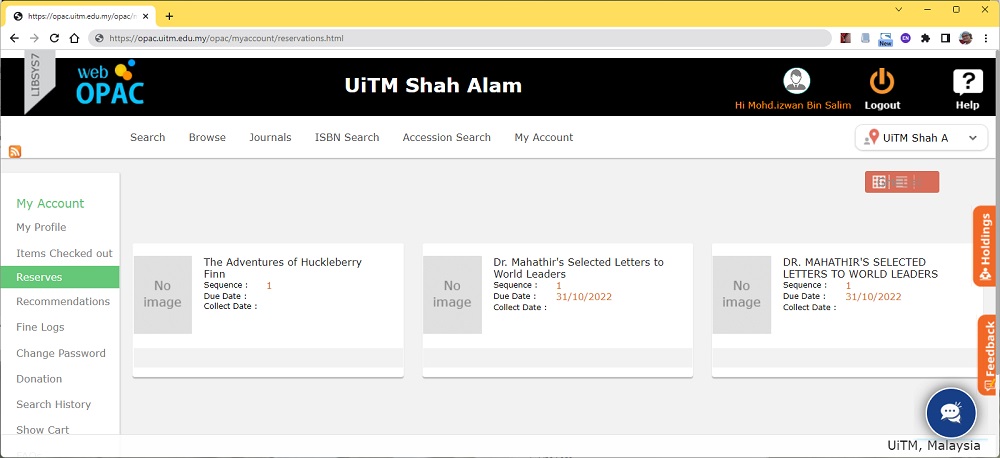 User who reserves will be notified by the library through a phone call and can collect (borrow) item from the library counter.